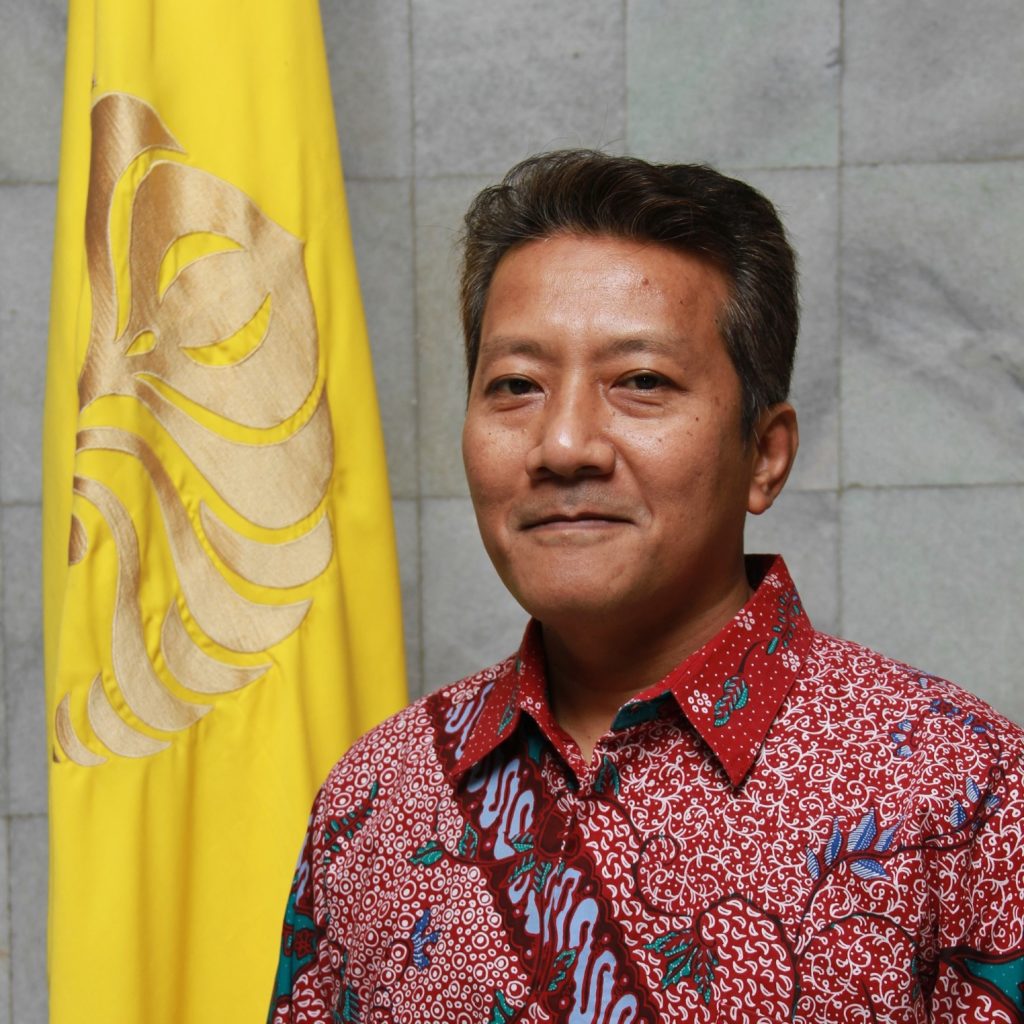 Dr. Edmon Makarim, S.Kom, S.H., LL.M.
Dean Faculty of Law, Universitas Indonesia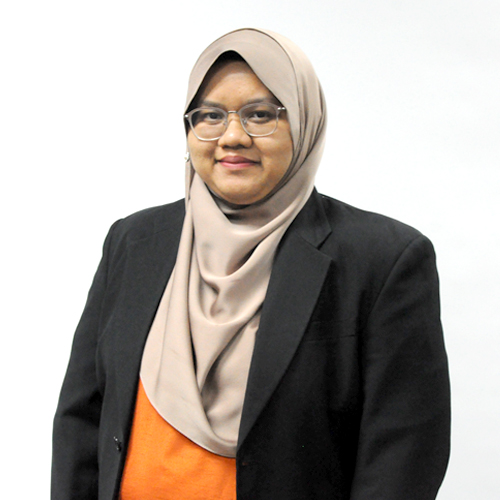 Dr. Wan Rosalili Wan Rosli
University Teknologi MARA, Malaysia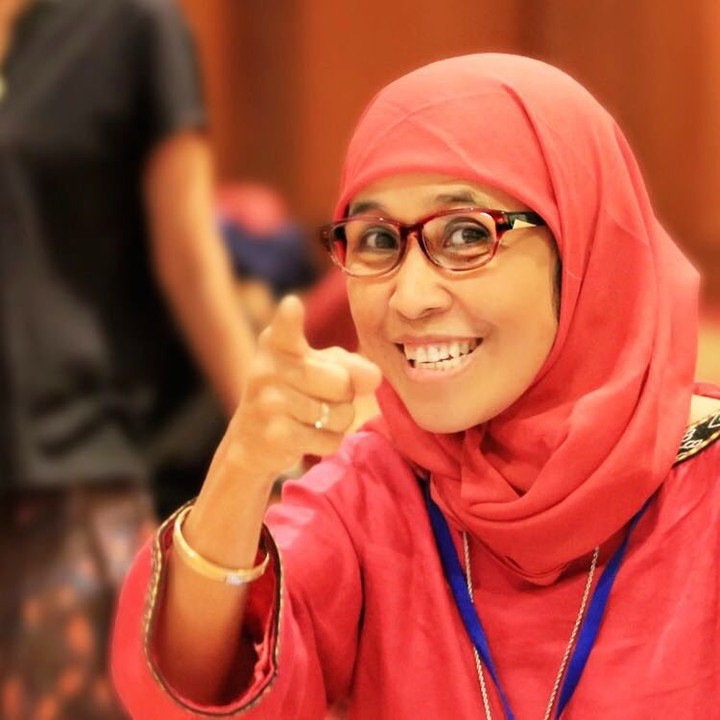 Women Heads of Family Empowerment - PEKKA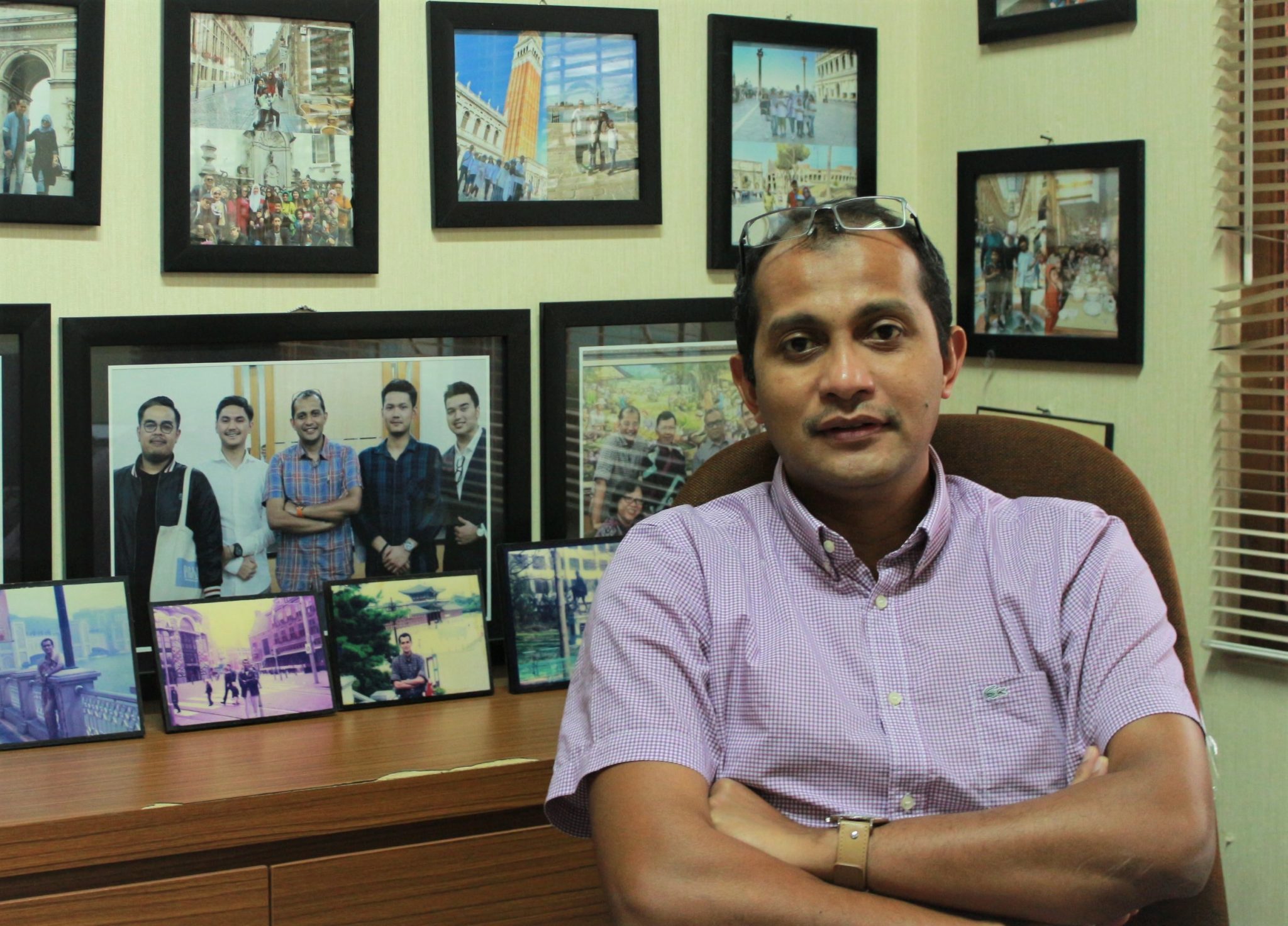 Prof. Dr. Edward Omar Sharif Hiariej, S.H., M.Hum.
Technology has evolved from a period where the focus was on the discovery of the world around us, to a period of trying to control that world, to a new period of transforming the world which is a completely different era. Today we live in an era where digital technologies having computer hardware, software and networks at their core are becoming more sophisticated and integrated. Machines and systems are smart and connected, but there is also a fusion with the other technologies and their interaction that obscures the lines between physical, digital and biological domains. Indeed, this starts from a certain part of the world, but its fundamental and global natures – as well as its use of the pervasive power of digitalization and information technology – will affect and be influenced by all countries, sectors and people while bringing great benefits yet challenges in equal measure.
The development and adoption of emerging technologies' complexity and interconnectedness across sectors signify that all stakeholders of global society have a responsibility to work together for the better understanding and ultimately, to respond the emerging trends. Particularly for the lawmakers, this is a persistent challenge which brings up Read more...
The theme raised in this conference is "Legal Challenges and Opportunities in the Fourth Industrial Revolution: Sustainability, Human Rights and Social Justice Perspectives in Asia Pacific". Thus, the following interesting subthemes will be discussed :
Environmental law and new technology
Cyber security and criminal law
New technologies and transnational crimes
Modern biotechnology and its legal challenges
Digital revolution, victimology, and criminology
Digitalization of economy, consumer, and labour rights
Transnational services on health, medication, and reproductive right
Law, governance and public services in the digital society
Digitalization and SDGs: equality, diversity, and minority rights
Digitalization and the law of the sea
Digitalization and civil liability
Islamic finance law and technology
The new technology and its impact on radicalism and violent extremism
This conference is aimed to have academic engagement in developing the new research area and knowledge and to improve postgraduate students' knowledge quality, critical thinking and analytical skills through formal discussion and academic writing.
Abstract Submission :
ENDED
Abstract Acceptance :
ENDED
Registration (Early Bird):
ENDED
Registration (Regular):
16 November - 17 January 2020
Full Paper Submission :
ENDED
Conference Kit, Certificate, Lunch and Coffee Break During Conference dates;
We provide travel grant at a maximum amount of IDR 5.000.000 .
Travel grant such as reimbursement for airline tickets and hotel accommodation and registration fee waiver are awarded to the selected presenters coming from ASEAN developing countries and eastern Indonesia.
As this conference's objective to improve postgraduate students' knowledge quality, critical thinking and analytical skills will not only be accomplished through formal discussion but also academic writing, we are pursuing publication opportunities in addition to the plenary and parallel sessions provided. The presenters are strongly encouraged to submit their papers to be reviewed, and the selected papers will be published in:
The Special Edition of Mimbar Hukum, an academic journal for legal studies published by the Journal and Publication Unit of the Faculty of Law of UGM

An edited book published by UGM Press